Products meeting the search criteria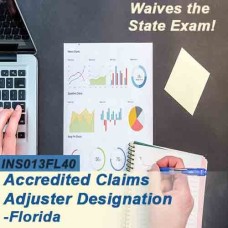 This 40-hour course fulfills the educational requirement for the 6-20 Company/Independent All-Lines adjuster license and is also the first step toward a 3-20 Public Adjuster license. It is a Florida Approved designation course, which functions like a pre-licensing course (you must take it before get..
This class satisfies the requirement that Public Adjusters complete a 5-hour update course specifically approved for Public Adjusters every 2 years, which is specific to the license held by the licensee, and covers Regulatory awareness, Licensing requirements, Insurance laws, Ethical requirements, D..
Showing 1 to 2 of 2 (1 Pages)