Products meeting the search criteria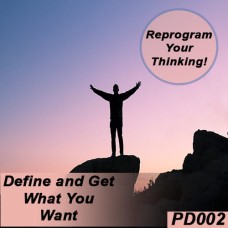 Sometimes we focus our thoughts on things we don't want and end up getting exactly that—what we don't want. By taking this course, and doing the exercises included, you'll be able to reprogram your thinking and set (and achieve) at least one attainable goal. The module is broken into five ..
To achieve maximum results from your networking efforts, you need to target your market and set goals. This can be a daunting task without proper guidance and, therefore, many people never do it. They lack the advantage that this vital tool can give them in their business and career success. This co..
Certificate and Continuing Professional Education Courses All courses are online and self-paced. To see a demonstration of sample content and navigation click here. (use username = demo, password = demo, if needed) The courses have a linear desig..
Showing 1 to 3 of 3 (1 Pages)